Half an hour/one hour individual instrumental lessons in Voice, Piano, Guitar, Bass Guitar, Drums/Percussion, Ukulele & Violin.

---

---
One on one tuition is most beneficial to all types of learners. In this type of lesson the students get the chance to explore their chosen instrument in depth. They learn about the history of the instrument, how to maintain it and how to use it through various technical exercises and chosen works. They work through pieces specifically chosen to develop their ability in reading and writing music and various techniques that enhance performance ability. Each student is provided with a folder, audio excerpts and printed music. All instrument tuition is taught by an instrumental specialist teacher who personally tailors each lesson to suit the individual learner.
One hour Music Theory Lessons

---

---
Music Theory lessons are a space for students to learn how to read, write, recreate, arrange and compose music. These skills assist in enhancing the understanding of how and why music is made and how to perform it. The lessons are offered in group sessions and range from beginner to VCE level. For students taking instrumental lessons within our school, Music Theory lessons are offered at 50% off!
Exams

---

---
The exams that take place at MAMP are in accordance with The Australian Music Examination Board (AMEB). At MAMP we believe that setting goals such as exam completion gives the students something to strive towards. These exams are either practical or theoretical and are held annually. Internal exams are also held.
Performances

---

---
MAMP students participate in all types of performances including charity events and performances in the Mildura Eisteddfod. Like exams, performances give students something to strive towards and a sense of achievement. The main feature is the annual showcase which is held at the end of each year. This events gives all MAMP students the chance to come together and celebrate their achievements in front of their family and friends.
Masterclasses

---

---
Over the academic year the inclusion of the MAMP Master Classes accumulate many extra hours of tuition. The master classes are a main focus at MAMP. They give the students the opportunity to not only learn about their chosen instrument but about all instruments, all styles and genres of music, pitch and rhythm and general musicianship. The students get to engage with other musicians, all specialist teachers and delve further into the world of music than possible with just one on one tuition. These classes are held during terms one, two and three. In term four the time is dedicated to concert rehearsal.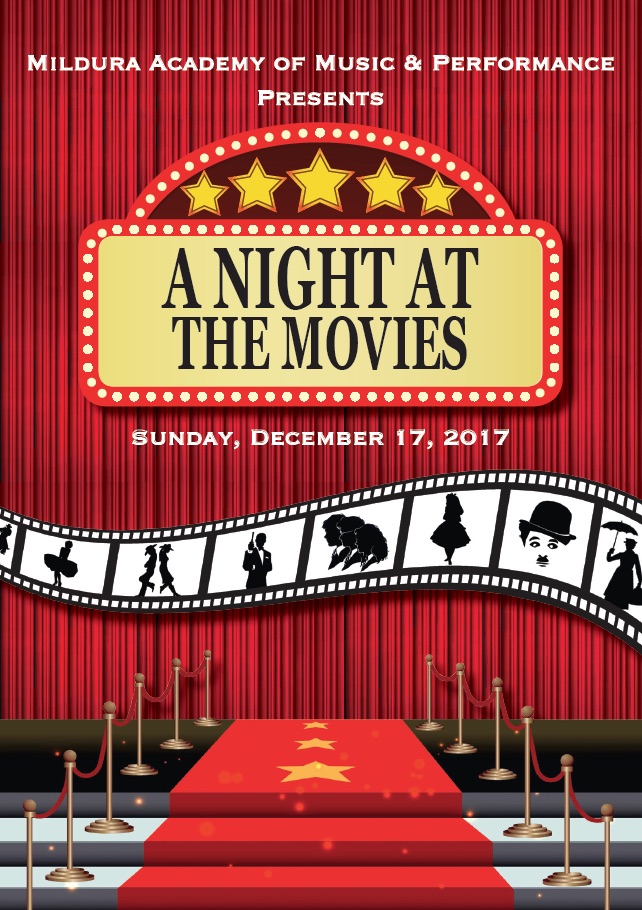 ---
Where: Mercy Theatre - A Night at the Movies
When: 17th December 2017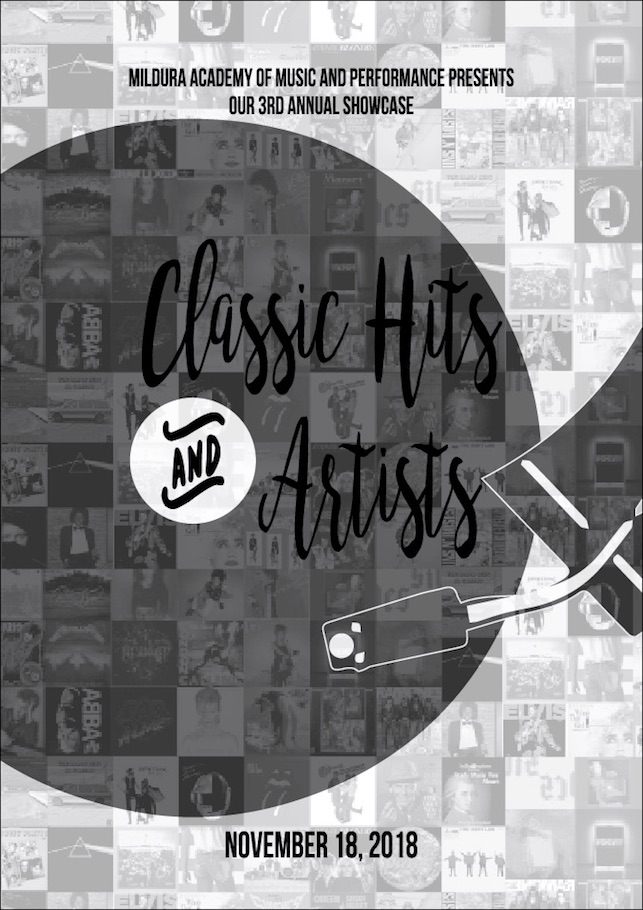 ---
Where: Mercy Theatre - Classic Hits & Artists
When: 18th November 2018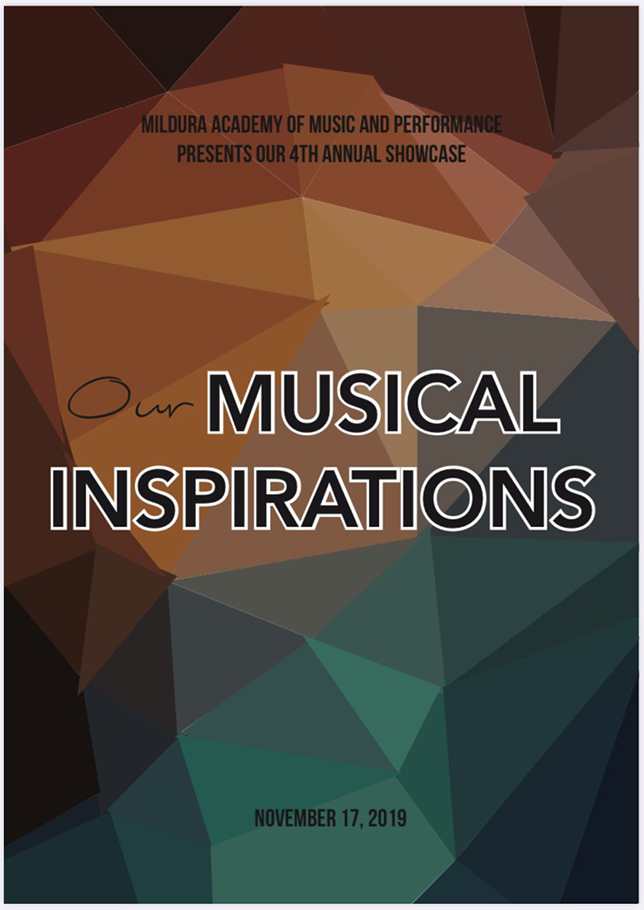 ---
Where: Mercy Theatre - Our Musical Inspirations
When: 17th November 2019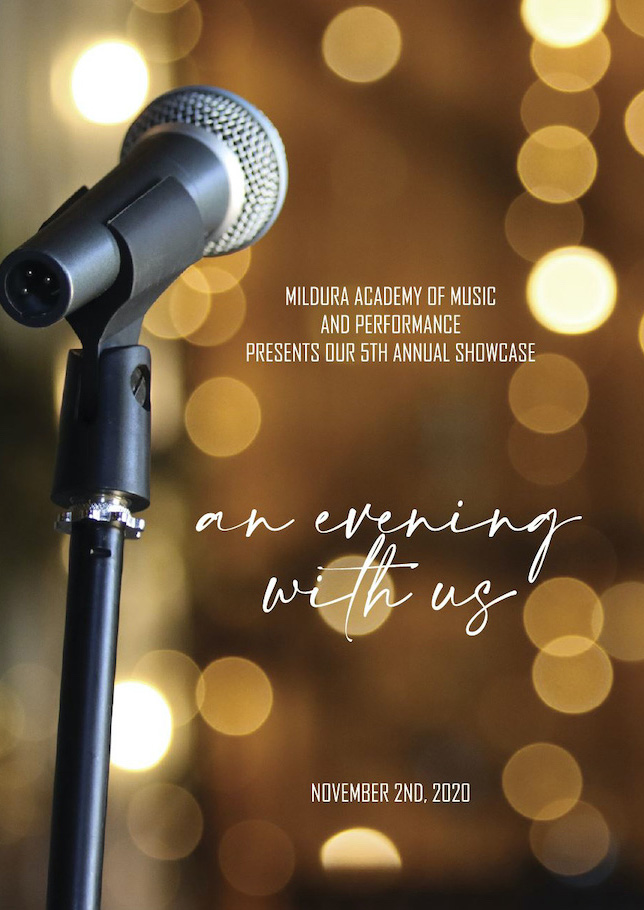 ---
Where: The De'Vine Shed - An Evening With Us
When: 2nd November 2020
'Life is one sweet grand song, so start the music'
Our Themes & Performances
Mildura Academy of Music and Performance is a newly established Music school that welcomes students of all ages from Mildura and surrounding areas.